These are 100% genuine and brand new Xtar Charger.
USB powered 1-4 cell intelligent charger with independent charging channels and sliding contacts suitable for LiIon / NiMH batteries in a variety of sizes. Features LCD display, auto battery type recognition, short circuit protection and reverse polarity protection.
For details on this product, see the manufacturer's product page located herewww.xtar.cc/cdq/VCxilie/2018/0816/239.html
This items consists of the following:
1 x Xtar VC4 Charger
1 x USB Cable for providing power to the charger
1 x Travel Bag
1 x Operation Manual
Please note a power supply is NOT provided. To use this charger, the provided USB cable must be connected to a power supply with USB, like a common phone charger or computer USB port.
Compatible With:
IMR / Li-ion: 10440, 14500, 14650, 16340, 17500, 17670, 18350, 18500, 18650, 18700, 22650, 25500, 26650, 32650
Ni-MH / Ni-Cd: AAAA, AAA, AA, , SC, C, D
Specifications:
DC Input: DC 5V 2.1A
Weight: 488.2g
Charging current:
     – LiIon: 1000mA ±80mA max. (constant)
     – NiMH: 1000mA ±80mA max. (pulse)
Cut-off Voltage: 4.2V ±0.05V (LiIon);1.45V ±0.01V (NiMH)
Usage & Charging
!!!!! IMPORTANT !!!!!
Extreme care should be taken when using this charger! Never use it with low quality batteries! Bad batteries can cause fire or even explode! Only use with brand name, quality batteries like LG, Samsung, Sony, Panasonic and other!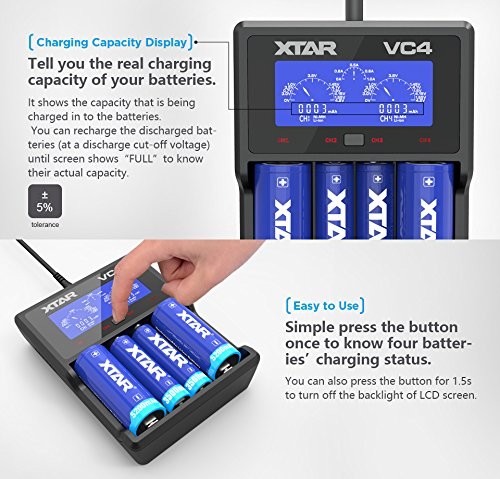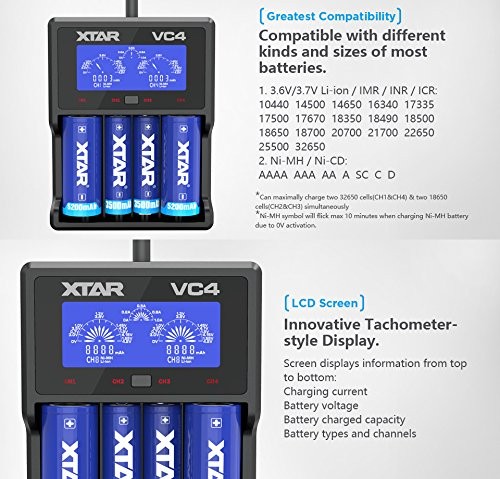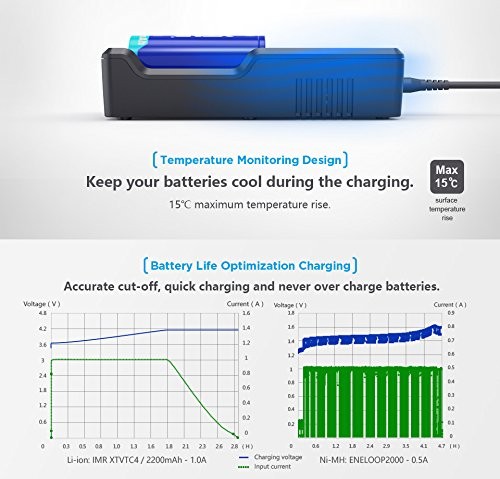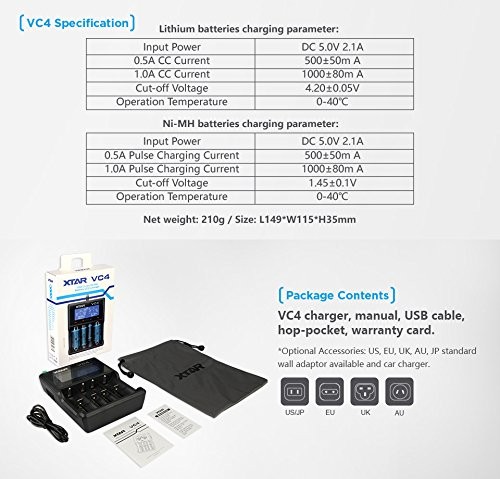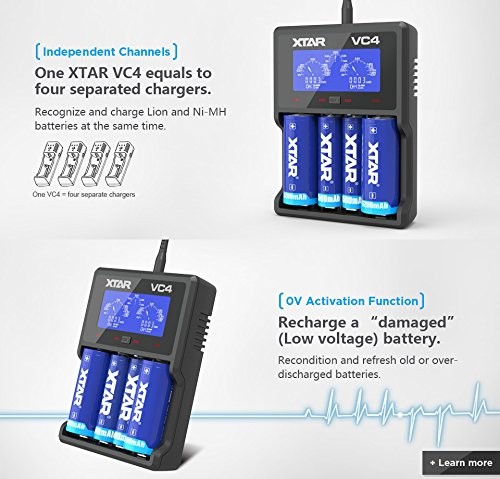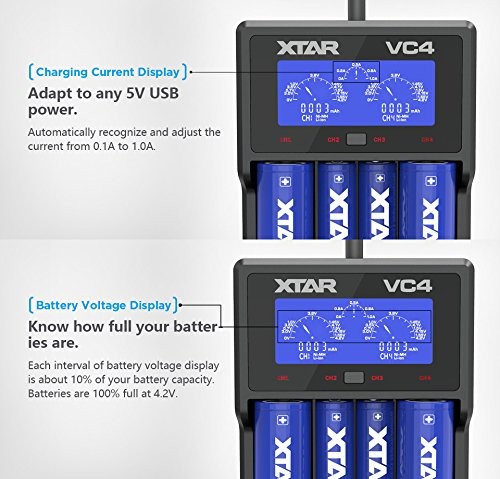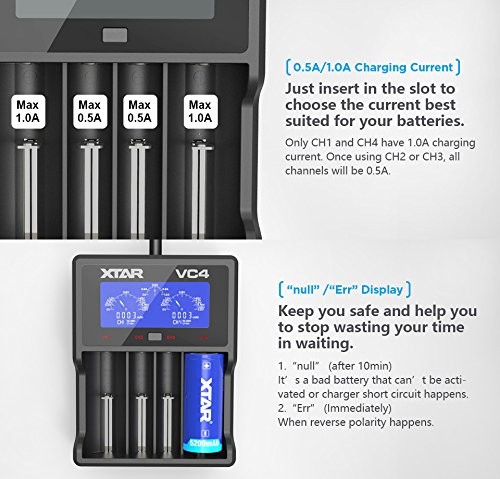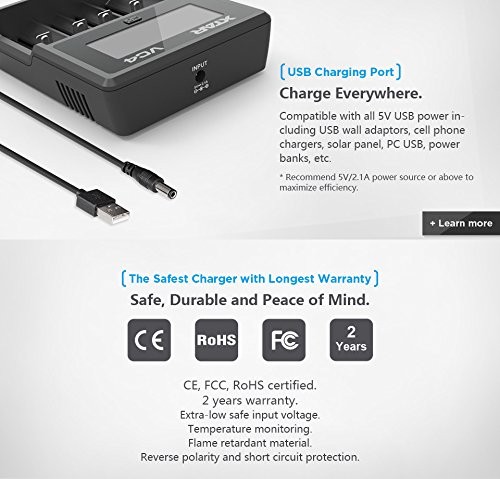 Package Includes
1 x Xtar VC4 Charger
1 x USB Cable for providing power to the charger
1 x Travel Bag
1 x Operation Manual